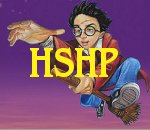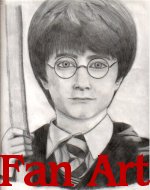 Click here for
Links and Credits








---Friday, October 26th, 2001---

Hello everyone, it's Cho here. Tons of new movie news has been brought to my attention, so make sure that you check out the movie page. Great news for our site - we have been selected as a Featured Fansite at the official website's Online Community! Hermione and I were really happy when we saw a link to our site on the page, and we'd like to thank everyone for coming to this site. I'd also like to thank everyone who has e-mailed me - I love hearing from you all, so keep those e-mails coming in! A new page of pictures will be going up soon, with pics from the latest magazines and such. PLEASE go to our HSHP page, and if you agree with us, don't hesitate to send us your name and e-mail address. Also, make sure that you get TV Guide magazine this Saturday the 27th, as there are four different covers, one each of Harry, Ron, Hermione, and Hagrid. That's all for now!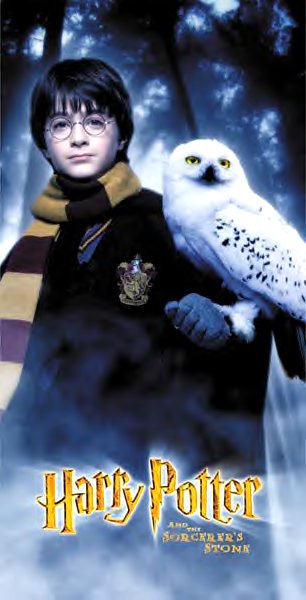 Here's the poster that comes with the movie soudtrack.
(From www.harrypotter soundtrack.com.)


---Monday, October 8th, 2001---

Hi, it's Cho again! Sorry I haven't updated the site lately. There's lots of new news regarding the movie, so make sure you go to the movie page. We've also got a new page of Dan Radcliffe pics, so go check them out too. I'll be putting up a new page of random movie pictures soon. The links page has also been updated if you want to check out any other HP websites. Oh, and if you have any spare time, you should go to fictionalley.org and read Cassandra Claire's 'Draco...' fan fictions. The second chapter of her third story 'Draco Veritas' went up on Thursday, and it is absolutely amazing!!! I recommend these stories to all HP fans who are eagerly awaiting the fifth book and want to keep reading new stuff. Oh, and our site has been named Site of the Month by harrypotternation.tripod.com. Thanks to Dave for the honour! We've also been named Website of the Week by Harry Potter's World of Magic. Thank you to Ali for this honor! That's everything for now!

Here are two great new pics from thesun.co.uk and their sneak preview of the Sunday Times Magazine Harry Potter special edition.


---Saturday, September 22nd, 2001---

Hello to you all, it's Cho here. Not much has changed in regards to the site lately, except that we now have a fan art page. Please, if you have any drawings, e-mail them to me at l_boredome@hotmail.com so I can post them. There's a new page of pictures up, and they're of Dan Radcliffe in his pre-Harry Potter days. The movie page has also been updated with some news, and I've put up the German third movie poster. PLEASE go to our HSHP page and send us your name and e-mail address. We'd greatly appreciate your submission, and thank-you so much to those that have given us their names. That's all for now!!!